MPs warn over council tax benefit changes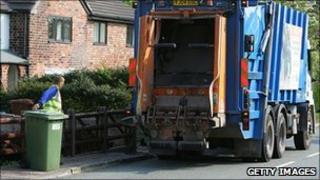 MPs have criticised plans to give English local authorities control over council tax benefit at the same time as cutting the money available by 10%.
The local government committee says the move puts councils "in a very difficult position" and will produce "only the illusion of local discretion".
It also says it is a "significant financial risk" when budgets are tight.
The government says the plans will save taxpayers money and give councils a greater stake in their local economies.
But it has admitted that with only pensioners protected from the changes, some working age people may have to pay more.
The proposals - designed to come into force from April 2013 - are contained in the government's Localism Bill, a wholesale programme of measures designed to decentralise power.
A consultation on them is due to close on Friday.
'Incentives'
At present, central government decides who is eligible for council tax relief and how much they can get.
But under new plans, the central pot of money will still come from Westminster - and be cut by 10% - but councils will have control of how it is handed out.
Ministers say councils could then decide how best to save that 10%, and would also have a greater incentive to promote economic growth and employment in their areas in order to reduce the number of people who actually need help.
But in its report, the local government committee says the moves are likely to reduce the amount of support available for individuals and make life harder for councils.
"The government does not always recognise that giving local authorities greater control but over less resources puts councils in a very difficult position," chairman Clive Betts said.
"Ministers have put their faith in incentives for councils to boost economic growth and offset the reduction in funding from central government, but this ignores the excellent work many local authorities are already doing to support their local economies.
"Taking over responsibility for council tax support schemes consequently imposes a significant financial risk on councils at a time when budgets are already extremely tight."
The MPs criticise the decision to change council tax benefit at a time when the entire welfare system is being overhauled - and many individual benefits consolidated into a single Universal Credit. They are urging ministers to rethink their 2013 timetable.
The government is also planning to abolish some elements of the Social Fund - a pot of cash which provides crisis loans and one-off payments for people in urgent need, such as those hit by fire or flood.
The committee said it welcomed plans to give control of what remains to councils, but warned against reducing the overall size of the fund too drastically.
'Fairer'
At a time of decentralisation, the committee said it was "incongruous" for the government to be planning to incorporate housing benefit - currently administered by local authorities - into the Universal Credit.
"Councils are the experts in administering Housing Benefit, and they are also able to link it to their other responsibilities for housing policy and homelessness. Centralisation threatens those links," Mr Betts said.
Housing Minister Grant Shapps said the new system would be "fairer" and would help save taxpayers about £480m.
"Taken alongside other important reforms like the New Homes Bonus and the retention of local business rates this will also give councils a much greater stake in the economic future of their areas, and better placed to help their residents off welfare and able to reap the benefits of work instead," he said.
Mr Shapps said localisation would give councils freedom to match benefits to local needs.
On housing benefit, Mr Shapps said councils would have "a vital role to play in supporting their local claimants" the government was "working closely to see how best to enable them to do this".