Fewer top earners in Whitehall, Cabinet Office says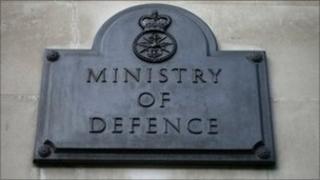 The number of civil servants and quango chiefs earning more than £150,000 has been cut by more than 50 during the past year, the government has revealed.
The Cabinet Office said the annual saving to the taxpayer was about £10m.
The top earner was Tony Fountain, head of the Nuclear Decommissioning Authority, with a salary of £380,000 plus benefits worth more than £140,000.
Minister Francis Maude said it was "an example of cutting the deficit without cutting frontline services."
There are now 291 senior mandarins and officials earning more than £150,000 - compared with 345 in 2010.
The list breaks down earnings in £5,000 bands and includes those who work part-time if their pro rata pay is the equivalent of more than £150,000 for a full-time job.
Olympic organisers
The organisation with the most top-earning staff is the Ministry of Defence, with 27 individuals on the list.
They include Chief of Defence Staff General Sir David Richards on up to £240,000, and the heads of the three armed services, who earn between £170,000 and £190,000 each.
The Olympic Delivery Authority (ODA) also boasts a number of big earners, including chief executive Dennis Hone on up to £315,000.
ODA chairman John Armitt earns up to £255,000 for a three-and-a-half day week.
NHS chief executive Sir David Nicholson and Office of Fair Trading chief executive John Fingleton are both on salaries of up to £280,000, while Civil Aviation Authority chief executive Andrew Haines earns up to £255,000.
The earnings list was revealed a day after the government announced it had saved £3.75bn in 10 months by cutting jobs and projects - a figure verified by an independent audit.