Hunt looks to clarify advice on News Corp's BSkyB bid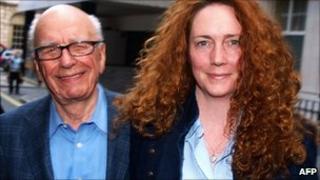 I have obtained a leak of a letter which the culture secretary is sending this morning.
"Dear Ofcom and OFT,
Please, please get me and my government out of the political hole we're in.
Yours Jeremy Hunt"
OK. You spotted it. That's my paraphrase and not the actual letter.
What the culture secretary is to ask the authorities to consider is whether three things have changed their recommendation to him that there is no need to refer to the Competition Commission the News Corp bid to takeover 100% of BSkyB.
Hunt is to ask Ofcom and the OFT to consider three developments since their last advice :
The closure of the News of World
Ofcom's announcement that it is considering whether to deploy the "fit and proper" test of News Corp as owners of a broadcaster
Whether they still trust News Corp to stick to undertakings they have given over the independence of Sky News in the event of the takeover going ahead
If Ofcom and the OFT do change their advice, the Culture Secretary would refer the bid to the Competition Commission delaying it and, probably, scuppering it - at least in the short term. He insists that he cannot act politically and must act in a quasi-judicial role.
In reality, Hunt is straining every sinew to delay, if not block, the takeover whilst ensuring that he is not subject to judicial review.
Ministers are desperate to ensure that Ed Miliband does not lead a coalition of anti-Murdoch forces - Labour MPs, Liberal Democrats and some Tories - into the Commons voting lobbies on Wednesday whilst David Cameron leads a group which could be portrayed as friends of Rupert, James and Rebekah.