News of the World: Curiouser and curiouser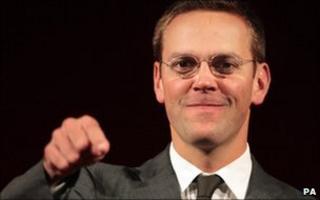 I have now had time to read the whole of chairman of News International James Murdoch's extraordinary statement which admits a staggering series of failings before announcing the closure of the News of the World.
"The News of the World and News International failed to get to the bottom of repeated wrongdoing that occurred without conscience or legitimate purpose.
"Wrongdoers turned a good newsroom bad and this was not fully understood or adequately pursued.
"As a result, the News of the World and News International wrongly maintained that these issues were confined to one reporter. We now have voluntarily given evidence to the police that I believe will prove that this was untrue and those who acted wrongly will have to face the consequences.
"This was not the only fault.
"The paper made statements to Parliament without being in the full possession of the facts. This was wrong.
"The Company paid out-of-court settlements approved by me. I now know that I did not have a complete picture when I did so. This was wrong and is a matter of serious regret."
Which is why I am keeping the woman who was Editor of the News of the World at the time things began to go wrong and who then failed to sort out the mess as Chief Executive of News International.
Actually I made up that last sentence in a story which - in other respects - you simply couldn't make up.
No wonder one ministerial wag commented when hearing the news: "Why should Mystic Meg lose her job so Rebekah Brooks can keep hers?"
David Cameron's problem is that Ed Miliband is saying that but he is not. The Labour leader is trying to make him look slow footed and imprisoned in the past as Cameron did to Gordon Brown over the MPs expenses scandal. Number Ten knows that so watch to see what he does next