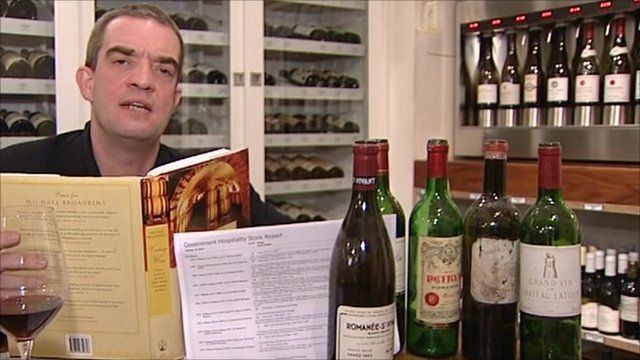 Is it time to sell off government wine cellar?
27 January 2011 Last updated at 12:45 GMT
The government should sell the most expensive wines in its cellars, says Labour MP Tom Watson.
Giles Dilnot looks into what is being stored in a Westminster wine cellar, why the bottles were bought and what happens to them.