Lyndsey Bredin pleads guilty to stealing church funds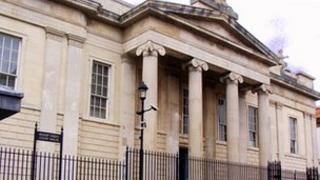 A former treasurer of the Culmore Church of Ireland parish has pleaded guilty at Londonderry Crown Court to stealing £21,000 from church funds.
Lyndsey Bredin, 27, from Primity Crescent in Newbuildings, pleaded guilty to committing ten offences between March 2010 and October 2011.
She pleaded not guilty to nine other charges of stealing just over £11,000 between the same dates.
The defendant was released on continuing bail until February 27.
Several parishioners and a clergyman appeared at the arraignment.
The case was adjourned for two weeks to enable discussions to take place between the defence and the public prosecution service.