Simon Chase funeral to be held in Limavady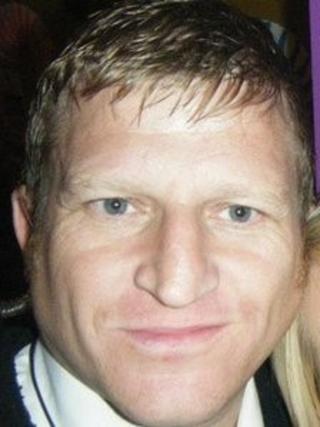 The funeral of Simon Chase, who was killed in a suicide bombing in Afghanistan, will take place in Northern Ireland later.
He had been working in Afghanistan for the EU police mission and was among 21 people killed in a restaurant attack in Kabul.
Mr Chase was originally from Chester but had been living in Limavady, County Londonderry, with his partner and sons.
His body arrived back in the town on Saturday night.
His funeral will take place on Tuesday at 11:00 GMT in Christ Church, Limavady.
Mr Chase died when a suicide attacker detonated his explosives outside the gate of a heavily fortified restaurant before two gunmen entered the premises and opened fire on people inside.
Limavady councillor Alan Robinson, who has kept in touch with Mr Chase's family, said hundreds of people were waiting for the cortege on Saturday evening.