Thomas Friel: New inquest ordered into rubber bullet death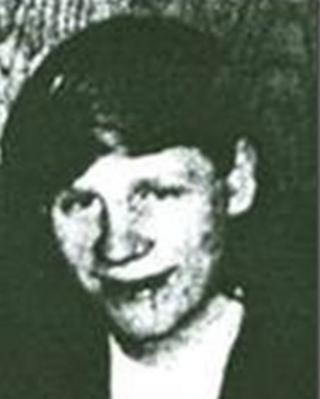 The Attorney General has ordered a fresh inquest into the death of a Londonderry man who was hit by a rubber bullet 41 years ago.
Thomas Friel, 21, was shot in Creggan on 18 May 1973 after returning from a night out. He died four days later.
The new inquest has been ordered after fresh documents were uncovered.
One of the documents reveals that the Ministry of Defence knew that the bullets were more dangerous than had previously been admitted.
Another says that this type of bullet converted into "a potentially lethal weapon" in certain circumstances.
The inquest will also examine a new pathology report, commissioned by the Historical Enquiries Team (HET), that casts some doubt on the findings of the original inquest.
Pain
James Nash, Thomas Friel's brother-in-law, said: "We have had years of lies. After more than 40 years they must now accept that Thomas was killed by a rubber bullet.
"These documents show that the British government knew how dangerous the rubber bullets were, but were more concerned with the cover-up than the people they were killing.
"The death had a devastating impact on the Friel family. Thomas' mother was never a well woman anyway so this added extra pain. It was a very hard time.
"The family is absolutely delighted about this new inquest. It's about putting the record straight.
"Our thoughts are with the other families who were affected, those who were injured or killed because the British government were happy to use these deadly weapons on our streets."
The new documents were uncovered by human rights advocacy and lobbying group, the Pat Finucane Centre.