Master admits breaching maritime rules in Londonderry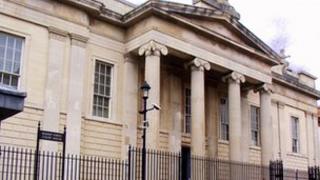 A County Down vessel master has pleaded guilty at Londonderry Crown Court to breaching safety regulations.
James Graham Paul Stronge, 64, of Clea Lough Road in Downpatrick admitted sailing a motor cruiser on the River Foyle in breach of regulations that include life jackets, a life raft and life raft safety units.
Stronge also admitted sailing the boat, the Sarah May III, while it had been detained under the Merchant Shipping Act.
A barrister for the prosecuting body, the Maritime and Coastguard Agency, told Judge Piers Grant that the defendant was convicted of similar offences at Downpatrick magistrates court in September 2011.
The offences were committed between August 2011 and January 2012.
He was released on bail and will be sentenced in March.