Family of missing Antrim man sell their family home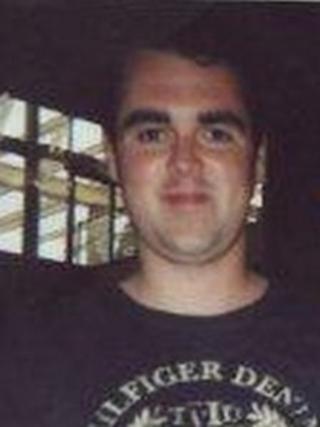 The family of a young County Antrim man who disappeared six months ago have sold their home because they could not bear living there without him.
Dean Patton, whose 25th birthday fell on Tuesday 8 January, has not been seen since attending a party in his home town of Portrush last summer.
Mr Patton suffered mental health problems for seven years before his disappearance.
His uncle, Gerry Patton, said the family is distraught.
"They couldn't bear living in the family home anymore.
"They just couldn't go outside the house so they have decided to sell it.
"One of the reasons is to try and get some money to put up a reward for any information.
"They have put up a £10,000 reward which is up at the end of January but so far nothing has come in."
Mr Patton said that even after six months the family is still struggling to come to terms with what has happened.
"They are all torn apart.
"They find it very hard to speak to people.
"They cannot go outside the door but people are asking them and they don't know what to do because they is nothing they can say to anyone.
"They are not happy that they have had to move home.
"They have a 14-year-old daughter as well and she is devastated as well.
"Every day for the family is a nightmare. They have nothing to clutch on to."
Mr Patton said although hopes of finding Dean are fading, the family are not giving up hope.
"There is always a bit of hope, the old saying is no news is good news in some respects.
"It is Dean's birthday and everyone knows a birthday is a happy day, but for his parents, John and Linda, this is a not a happy day.
"People have been saying to us 'if they could just get a body' and it is nice to understand that people are thinking it in a nice way but we are not thinking that way.
"We are not thinking about a body until there is a body."