Child abuse image investigation leads to 14 NI arrests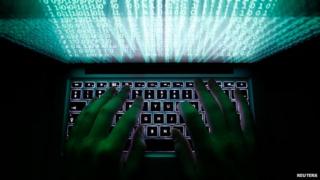 Fourteen suspected paedophiles have been arrested in Northern Ireland as part of a UK-wide operation targeting people accessing child abuse images online.
More than 650 suspects have been arrested across the UK.
The National Crime Agency (NCA) said the 660 arrested included doctors, teachers, scout leaders, care workers and former police officers.
In Northern Ireland, the PSNI said two children were identified as at risk.
They were being protected by social services, a police spokeswoman said.
In all, 15 properties were searched in Northern Ireland.
Det Supt Rachel Shields said those arrested have since been released on bail.
She said the images recovered by police were "various categories and levels of images".
"Any photograph taken of a child of an indecent nature is unacceptable and every person who views those images or looks at those on the internet, they re-victimise those children over and over," she said.
Co-ordinated response
"Regardless of the category, it's irrelevant and it's important to acknowledge that the victims are the important part of this and we will do everything we can to ensure that this is not tolerated within any society, especially in Northern Ireland."
Det Supt Shields said the NCA had co-ordinated the operation and provided the PSNI with intelligence.
"It was PSNI officers who carried out those arrests and searches," she said.
"We work in partnership with all agencies, including our other police force colleagues in England, Wales and Scotland."
A police spokesperson added that: "We have identified that many offenders who start by accessing indecent images online go on to abuse children directly so the operation is not only about detecting people who have already offended - it is about reducing the risk of serious harm to children," the spokeswoman said.
"Offenders possessing indecent images of children online should know that the internet is not a safe hiding place.
"We will continue to use a range of investigative techniques targeting all forms of abuse to protect children and vulnerable people and bring offenders to justice."