Antrim: Burglars beat man with metal bar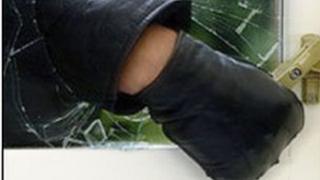 Two masked men beat a man with a metal bar in a burglary in Antrim on Saturday.
It happened at Kilgreel Road at about 11:00 GMT. The burglars had forced their way into a house.
They hit one of the occupants with what is thought to have been a metal bar. He was taken to hospital for treatment.
A second man who was in the house at the time was not injured.
Police have appealed for information.