Tribunal: Architect had 'obsessive interest' with PA's clothing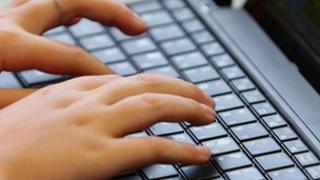 An employment tribunal has ruled that an architect developed an "obsessive interest" in his personal assistant's (PA) clothing.
The tribunal said the interest "verged on the bizarre".
The details are contained in a ruling in which the PA won a claim of sexual harassment, sex discrimination, victimisation and constructive dismissal.
She worked alone with the man from 2005 until she resigned in November 2012.
The tribunal heard that in 2008 the architect asked the claimant to dress more professionally at work and "in effect" wanted her to "model" the new clothing in front of him.
He expressed a preference for her to wear skirts rather than trousers, had views on the desirable length of her skirts, commented on the wearing of a vest under a blouse and the denier of her tights, and asked her to wear skin-coloured as opposed to dark tights.
The woman told the tribunal she "felt most uncomfortable" about this but did not raise a grievance nor complaint.
Touched her bottom
In March 2012, he wrote to the woman expressing strong personal feelings that she made clear were not reciprocated.
The man told the tribunal that he was expressing care and affection for her as a friend but the tribunal said this was "not consistent with the language of the letter".
It added that the letter "strengthened our view that he had an obsessive attitude towards the claimant".
The woman alleged that in the autumn of 2012 he touched her bottom and on another occasion got her to climb a ladder "to look for a folder" in a roof space as he watched from below.
She took sick leave shortly afterwards and resigned in 2013 without returning to work.
Two members of the tribunal had reservations that the woman may have exaggerated some of the allegations but all members "found it improbable" that she had invented them.
It added that the evidence of the man was "completely disingenuous" in some respects.
A further hearing will take place to determine compensation.
In the tribunal ruling the woman is referred to only as A and the man as B.