Body of man discovered by police in Tallaght, west Dublin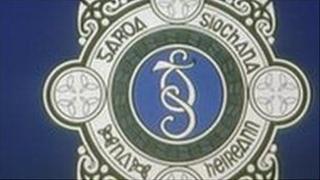 The body of a man in his 40s has been found in Tallaght, west Dublin.
The discovery was made in the Foxhill Road area at about 22:45 GMT on Saturday.
The man, who is not being named at this stage, was found by police with wounds to his upper body and later died from his injuries.
Detectives on patrol at the time had pulled over to check a car, but two men appeared and drove the car away at high speed.
Police are looking for the silver coloured car, which was parked in the area about the time that the discovery was made.
A police spokesperson said a post-mortem is being carried out and that investigations into the man's death are ongoing.