Julian Cope cancels Belfast gig due to 'security concerns'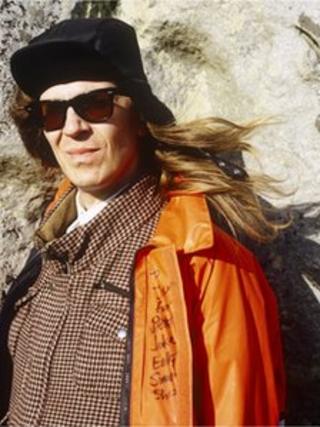 The organisers of a Belfast arts festival have said they are stunned that one of the headline acts pulled out because of security concerns.
Musician Julian Cope was due to perform in the Black Box venue as part of the Out to Lunch Festival in January.
He contacted organisers to say he would not be able to attend because of the "current security situation in Belfast".
One of the organisers, Sean Kelly, said they had been left "shocked".
"In 15 years of organising festivals in Belfast, it's the first time we've lost an artist due to the security situation," he said.
"We received an email. It was very sudden and inexplicable so we simply released it on our website.
"People have been critical of the artist, but I don't think we should rush to judgement too much.
"I take him at his word that he was genuinely fearful for his safety and we just have to deal with that."
Mr Kelly said they hoped to be able to find another performer to fill the vacancy.
"It's three weeks away and there were various ideas, but it might be short notice to pull off something spectacular, but we might do something local," he added.
The organisers said anyone who had purchased tickets by credit/debit card, would automatically be refunded.
Those who paid by cash, should obtain a refund from the Visit Belfast office.