Barrister earns £1m in legal aid as NI bill tops £94.1m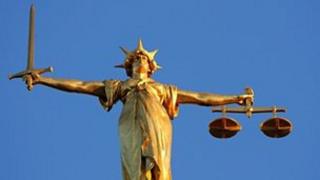 A Northern Ireland barrister earned more than £1m in legal aid fees last year - with the total bill topping £94m.
Patrick Lyttle QC received £1,070,028, with three other barristers receiving in the region of £500,000 each.
Kevin Winters solicitors in Belfast acquired £2.4m in legal aid, while five other firms of solicitors each earned more than £1m.
The figures have been revealed by the NI Legal Services Commission.
It detailed the 100 solicitor practices and barristers receiving the highest payments from legal aid in Northern Ireland in the year to March 2013.
The total payments from the legal aid fund to barristers was just under £32.3m, of which £20.9m was paid to the 100 barristers listed by the commission.
Solicitors practices received a total of £61.8m, and the firms listed by the commission made up just over £44.5m of that amount.
Commission chairman Ronnie Spence said: "The commission remains committed to transparency in accounting for significant sums of public money paid out of the legal aid fund.
"This year the commission has published the total payments made to barristers rather than, as in previous years, reporting some of these payments as made through solicitors.
"I acknowledge the continued co-operation of the law society and the bar council in the publication of this information".
The commission said the amounts paid to each barrister and solicitor practice listed may represent payments for work undertaken across a number of years and for a variety of cases.
It said barristers may not yet have received all payments.