Northern Ireland house prices predicted to rise by 4%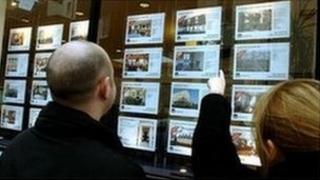 House Prices will grow by 4% in Northern Ireland in the next year, the Royal Institute of Chartered Surveyors (RICS) has predicted.
In spite of the increase, the organisation places Northern Ireland at the bottom of the league table for price growth in the United Kingdom.
Overall, prices in the UK are expected to see a rise of 8% over the coming year.
RICS said Northern Ireland house prices were now 54% below their peak.