Andor Technology receives new offer from Oxford Instruments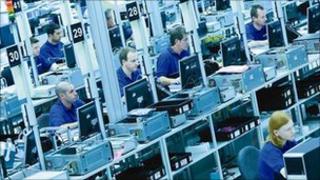 The Belfast-based camera maker Andor Technology has received an increased takeover offer.
The English firm Oxford Instruments has offered £5.25 per share, compared to its earlier offer of £5 per share.
Oxford Instruments says it has received a letter from one of Andor's major shareholders, Cazenove Capital, stating it is prepared to accept the new bid.
The board of Andor have until Tuesday to decide if it will recommend the offer to shareholders.
The increased share offer values Andor at about £174m.
Andor began its life as a spin-out company from Queen's University Belfast - who still own a significant stake in the company.
The camera maker is now one of only three companies in Northern Ireland to be listed on the stock exchange.
Andor employs more than 300 people in 16 offices worldwide. The majority of the workforce is based in Belfast.
Andor said their shareholders would be kept informed of developments and a further announcement would be made as appropriate.