US Consulate in Belfast issues NI safety advice to citizens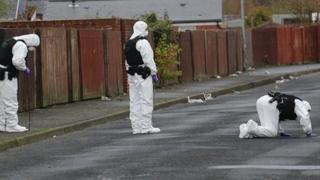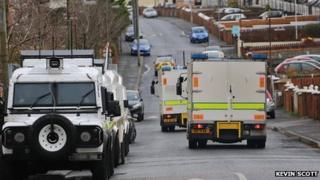 US citizens have been advised to be extra vigilant when travelling to Northern Ireland.
Security checkpoints have been stepped up in Belfast after a car bomb partially exploded outside a shopping centre. No-one was injured.
Police said the pre-Christmas checkpoints would be "random, unpredictable and short".
The US Consulate General in Belfast urged Americans to "avoid suspicious activity, vehicles or packages".
It also said US citizens should try to stay clear of areas where demonstrations are taking place, and "exercise caution in the vicinity of any parades or protests".
With the increased security presence in the run-up to Christmas, traders in Belfast have been assured by a senior policeman that the operation will be "sensitive" to their needs.
"There will be checkpoints - but they will be random, they will be unpredictable and they will be for short periods of time," said Chief Supt Alan McCrum.
"Belfast is open for business. Belfast is a safe place to shop and the police in Belfast will ensure that it remains safe not just now, not just over Christmas, but for the months that lie ahead."
Chief Supt McCrum said he would be regularly meeting traders and retail groups to get their views on the security operation.
He called on the public to be "extra vigilant" and to report anything suspicious to the police.
Hijacked
Meanwhile, the police and Army have carried out an extensive search operation in north Belfast following the car bomb on Sunday.
The bombers hijacked a car in Ardoyne, north Belfast, and forced the driver to take the bomb to Victoria Square shopping centre in the city centre.
On Tuesday morning, police cordoned off Jamaica Street where the driver's car was hijacked.
They conducted door-to-door enquiries.
One eyewitness said that up to 20 police officers, accompanied by about 10 soldiers and an Army bomb disposal team, arrived in the area on Tuesday morning.
Officers looked under vehicles and over garden fences during the operation, which lasted for several hours.
A police spokesman said: "Police carried out a search operation in the Jamaica Street area of north Belfast in relation to the investigation into the explosive device at Victoria Street on Sunday 24 November."
The explosion was the first attempted car bombing in central Belfast for several years and dissident republican paramilitaries have been blamed for the attack.