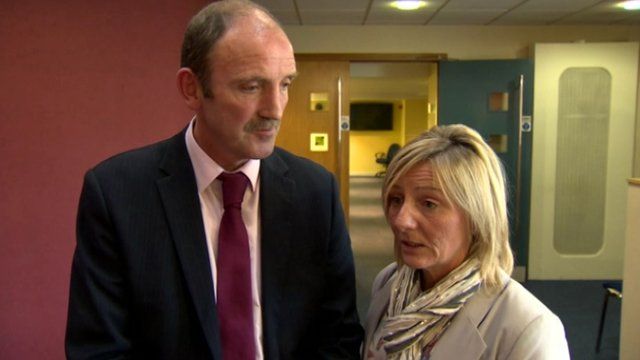 Hyponatraemia inquiry: Belfast Health trust apologises to families
12 November 2013 Last updated at 18:45 GMT
The Belfast Health Trust has formally apologised for the shortcomings in the care of five children who died at the Royal Hospitals in Belfast.
The trust's chief executive, Colm Donaghy, told the hyponatraemia inquiry that the agony and pain felt by the parents cannot be underestimated.
However, the families said the trust's apology had come too late.
BBC News NI health correspondent Marie-Louise Connolly reports.