Legal cases cost Department of Agriculture £547,596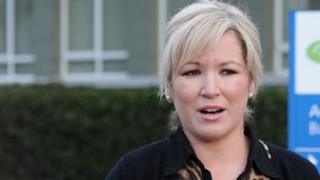 Agriculture Minister Michelle O'Neill has said her department has spent almost £550,000 defending 24 legal cases including judicial reviews since 2007.
The department lost 11 of the cases, she said.
The £547,596 total cost includes legal costs and any compensation paid.
The figure was revealed in an answer to a written question from the Green Party assembly member Stephen Agnew.