Caution urged over NI prescriptions wastage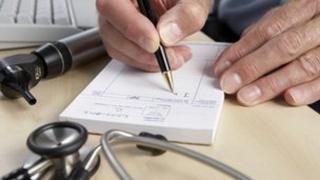 People in Northern Ireland are being urged to think about the cost of prescription waste as research suggests about £18m worth of prescribed medicines end up unused.
In 2012, more than 37m prescription items were dispensed, costing about £400m.
Once they are given out they cannot be re-used even if returned unopened.
The thousands of unwanted, unused or repeat prescriptions place a strain on health service budgets.
A campaign to encourage people to use prescriptions wisely and not over-order is planned for 2013/2014.
This will be the fourth consecutive year that a prescription waste campaign has run in Northern Ireland.