Northern Ireland economic prospects brighter: survey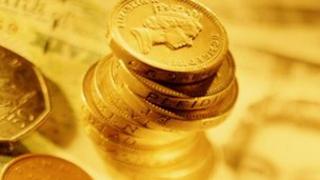 People are less gloomy about the Northern Ireland economy, according to a new survey from Danske Bank.
The survey looked at the finances of local households and expectations for the year ahead.
It shows consumer confidence levels, which help drive economic activity and growth, at a three-year high.
"It is interesting the index can improve even when real incomes are actually falling," said bank chief economist Angela McGowan.
"People are definitely less gloomy and slightly more optimistic.
"Perhaps recent job announcements and the successful G8 have worked to raise levels of optimism."
Meanwhile, research for one of the big supermarket chains shows the disposable income of Northern Ireland households lags well behind the rest of the UK.
It is £59 a week in Northern Ireland, compared to the UK average of £160, according to a survey for Asda.
"Spending power for families in Northern Ireland has seen a year on year decline but we could be seeing an indication that the decline is slowing, " said Asda chief executive Andy Clarke.