Hit-and-run victim a 'man of many talents'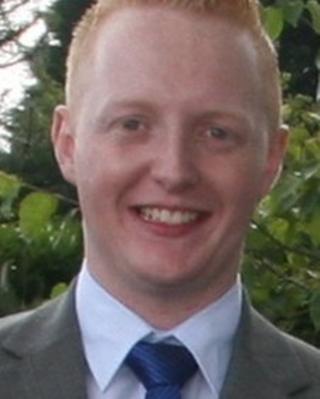 The family of a County Down man killed in a hit-and-run accident in New York have remembered him as a "man of many talents" who touched people's lives.
Kevin Bell, 26, from Newry, who worked as a butcher, was knocked down in the Bronx district early on Sunday.
He was pronounced dead after being taken to hospital.
Relatives have also spoken of the huge amount of support they have received from the local community.
Mr Bell's brother-in-law, Paul McParland, said: "His family were involved in a lot of things, from Gaelic football and the arts. He was a butcher in a local shop in Newry."
He said two members of the family were travelling home from Australia.
"There's been a huge amount of support from the local community and all over the world," he added.
"Kevin was a well travelled fellow, everywhere he went he has touched people."
Mr Bell's friend, James McCaffrey, said a fund had been set up to help the family pay the costs of bringing his body home.
"It's hard enough to grieve in a circumstance like this, but it's definitely an added pressure to come up with such funds at such short notice," he said.
"There's so much logistics that need to be done, with regards to just getting him home and say the final farewell."
Another friend, Niall Duffy, said the support given to the family was an indication of Kevin's popularity.
"It's just phenomenal. The amount of people that knew him and thought highly of him. It's a real reflection of what sort of person he was," he said.