Robert Rodgers fails in royal prerogative of mercy bid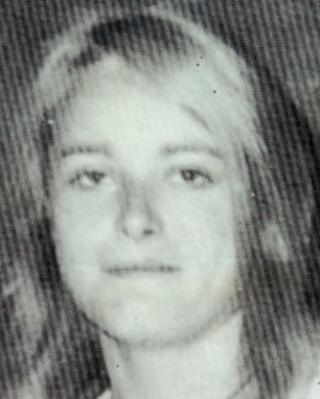 A man jailed for the sectarian murder of a Catholic teenager has failed in a High Court bid to be freed under the royal prerogative of mercy.
Lawyers for Robert Rodgers, 59, said he should have been granted a pardon because he has already served nearly 17 years for another sectarian killing.
The judge said a pardon could lead to a form of amnesty for anybody who killed more than once during the Troubles.
Rodgers was found guilty in February of murdering Eileen Doherty in 1973.
The 19-year-old was shot three times after her taxi was hijacked by gunmen in south Belfast.
She was returning home to the west of the city from a visit to her fiance when the killing was carried out in September 1973.
Rodgers, of Tierney Gardens, Belfast, was charged following a review of available evidence by the Historical Enquiries Team (HET).
Sentence
He denied the killing, but was convicted on the basis of his palm prints being uncovered inside the taxi.
Although not suspected of firing the fatal shots, he was found guilty of a joint enterprise to murder.
Despite being jailed for life, he could be free after two years under the terms of the Good Friday Agreement.
However, Rodgers sought to judicially review Northern Ireland Secretary Theresa Villiers' decision to turn down his request for a royal prerogative of mercy (RPM).
He has already served another prison sentence for the killing of a Catholic man a year after the murder of Eileen Doherty.
Ciaran McElroy, 18, was shot a number of times in September 1974 on Park End Street, Belfast.
Rodgers' legal team argued that he has already served a life sentence for a Troubles-related killing carried out in Northern Ireland - putting him in a different category to former IRA gunrunner Gerry McGeough.
'Amnesty'
Dungannon man McGeough, who was jailed for the attempted murder of a part-time soldier in 1981, failed to secure an RPM because he had not served time in British or Irish jails for other offences in Germany and the United States.
In court, the barrister acting for Rodgers, claimed the refusal was irrational and procedurally unfair when compared to other cases where pardons were granted.
"The evidence clearly establishes that the government had this policy of supplementing the Good Friday Agreement early release scheme," he said.
During exchanges Mr Justice Treacy said: "If you were right this would amount to a de facto amnesty for anybody previously convicted of a terrorist-related offence and who had served the requisite period of time... namely two years in prison."
Rodgers' lawyer said that it would only apply to Troubles-related crimes committed before the Good Friday Agreement.
"Once the government has set on this course it has to do it fairly. It can't pick and choose," he added.
The lawyer for the secretary of state, pointed out that the RPM request was made before Rodgers was convicted.
"The applicant's contention was he would never serve a minute in prison for the sectarian murder of that young girl on the Annadale Embankment in 1973," he told the court.
"That, in my submission, is unconscionable."
Following submissions, Mr Justice Treacy refused leave to seek a judicial review.
With reasons for his decision set to be given next week, the judge ordered that Ms Doherty's next of kin should be notified of the case