Limavady care home staff suspended in abuse probe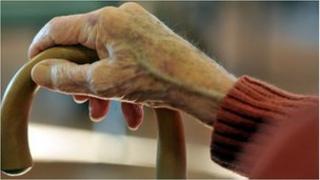 A number of staff have been suspended from a Limavady care home while the police investigate an allegation of abuse of vulnerable adults.
Four Seasons Healthcare - which owns Rush Hall - said it was cooperating fully with the Western Trust, the Regulation and Quality Improvement Authority and the police.
Sixty-six people live at the home on the Broighter Road, Limavady.
They are mainly elderly and some are suffering from dementia or Alzheimer's.
Four Seasons Health Care has confirmed that while the police are investigating the allegations, a number of staff have been suspended.
However, they have stressed that this is in line with normal procedure, and that "nothing should be read into this".
Four Seasons have also said that the wellbeing of people in their care is their first priority.
The police have confirmed that an investigation is under way and say they will be speaking to anyone who can assist them in their inquiries.
In a statement, the Regulation and Quality Improvement Authority (RQIA) said it has been notified of an investigation into allegations of abuse at the nursing home under the Protocol for the Joint Investigation of Alleged and Suspected Cases of Abuse of Vulnerable Adults.
It said that as the regulator of health and social care in Northern Ireland, RQIA would ensure that appropriate actions were being taken to assure the safety and wellbeing of all patients at this service.