Philippa Reynolds: Service of commemoration in Derry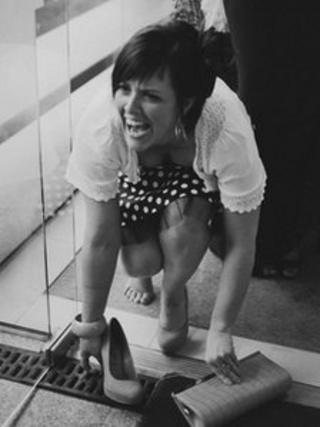 A service of remembrance has taken place in memory of a policewoman killed in a road crash in Londonderry.
Philippa Reynolds, 27, was the back seat passenger in an unmarked police car that was struck by a stolen 4x4 vehicle in February.
The commemoration service was held in First Derry Presbyterian Church at 15:00 BST on Sunday.
Philippa's parents invited people from across the city to attend.
Speaking on Friday, Dorothy and Mervyn Reynolds said they would never get over the loss of their daughter.
The family said they were contacted by people from all over Northern Ireland after their daughter's death.
The PSNI believe Philippa, from Crumlin, County Antrim, was killed instantly in the crash, which took place on the Limavady Road in Derry.
Two officers who were also in the police car were hurt, but not seriously.