Hospital thief given compassionate bail for birth of child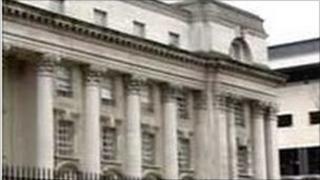 A man from west Belfast who admitted stealing from three hospital patients has been granted bail to allow him to attend the birth of his child.
Gerard Madden, 22, pleaded guilty to carrying out the burglaries at the Royal Victoria Hospital last October.
The patients had items including mobile phones and handbags stolen as they lay in their beds.
Another man has already pleaded guilty to the same offences. Both will be sentenced at a later date.
One of the victims was UTV political journalist Ken Reid.
The judge at Belfast Crown Court granted Madden, from Aspen Park in Dunmurry, compassionate bail on an unknown date so that he can be with his partner for the birth of their baby.