Dementia series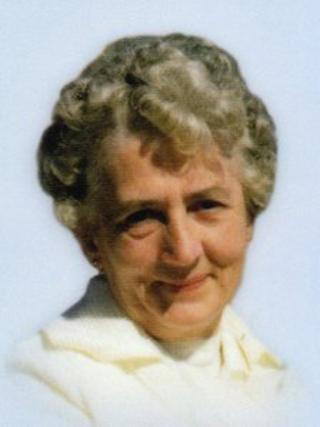 BBC News Northern Ireland is looking at the issue of dementia this week: our health correspondent Marie-Louise Connolly tells her personal story of her grandmother's battle with the illness.
In the years before her illness, Sadie's hair was always perfect. A traditional "set" that was naturally silver in colour. Her complexion was silky, there was a hint of pink about her cheeks.
Sadie loved jewellery, especially earrings and pearls. Her twin sets were immaculate as were her matching handbags and shoes. Small in stature, she enjoyed the odd glass of Guinness or a sherry.
Living in the shadow of Clonard monastery on the Falls Road in Belfast, Sadie was active and a social butterfly. But in 1972, her husband Joe took a sudden heart attack and died. Afterwards, the light went out in Sadie's eyes.
Several years later Sadie, the woman I called granny, was diagnosed with early onset dementia.
So far, she's the only person I have personally known with the disease. But I can distinctly remember her slow decline and the horrendous impact it had on my own mother.
Hidden
When I was younger, my granny looked after us on a Friday. We usually had baked apple cakes or her favourite, currant squares.
Sometimes she was able to make lunch and dinner but other times she forgot.
We noticed she left pots on the stove without turning the ring off.
Losing her handbag and purse were regular occurrences.
After collecting her pension, there was always the weekly trauma of remembering where she had left or hidden it.
In the 1980s, it was extremely difficult to get a diagnosis for dementia or Alzheimer's. Her family made regular trips to the GP with her. Initially, doctors said she was just a little forgetful and not to worry.
Eventually Sadie began to wander from home, then one day she forgot who we were.
My granny spent the next 14 years living in residential then nursing care.
Sadie passed away in 2006. While it was her heart that gave way in the end, she had been ill for over 25 years with dementia.
There are 19,000 people like Sadie currently living in Northern Ireland.
Memories of my granny are still vivid. I tend to think of the happy times when she would let me play with her box of jewellery or re-arrange the many ornaments and pictures she had on her sideboard.
Even in her dementia she was never short of a quick retort, which often left us wondering who was fooling whom.