Rape of teenager in west Belfast investigated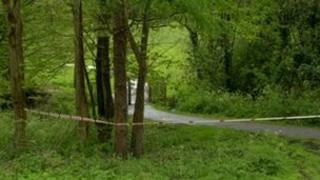 The police are investigating the rape of a teenage girl in west Belfast.
It is understood to have happened in the Laurel Glen area, off the Stewartstown Road, on Saturday night.
Community leaders in west Belfast met the police to discuss safety issues following the rape.
Sinn Fein MLA Jennifer McCann said there had been sexual assaults and rapes in the area in the past and she said the community was very angry.
"Rape and sexual assault are the vilest of crimes," she said.
"We must ensure that those responsible for such attacks are swiftly taken off the streets, brought to justice and that the victims are given the support and aftercare they need.
"Our thoughts are with this young teenage girl at this time and we offer her whatever support and help we can."
SDLP councillor Brian Heading also urged anyone with information to speak to the police.
"There is a real sense of urgency to move quickly to apprehend whoever is responsible for this serious assault," he said.
Anyone with information is asked to contact police at the rape crime unit on 0845 600 8000 or phone Crimestoppers on 0800 555 111.