Kieran McKeon's body found in River Foyle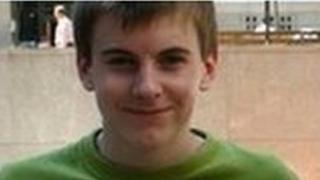 Post-mortem results have confirmed that the body of a man found in the River Foyle on Thursday was missing Dublin teenager Kieran McKeon.
His body was found by the Foyle Search and Rescue team.
The 18-year-old had been missing for nearly two months. It is believed he travelled to Londonderry with his friend 21-year-old Alexandra O'Brien.
Her body was discovered in the River Foyle on 15 March shortly after they both disappeared.