Farmer and sons sentenced for attack on pregnant woman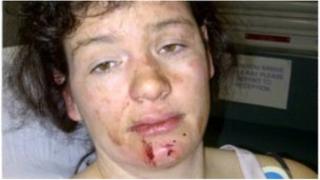 A father and his two sons have been given 18-month suspended prison sentences for assaulting a pregnant woman from a neighbouring farm.
Kenneth Baxter, 66, and his sons Rory, 33, and Paul, 30, from Feystown Road, Glenarm, County Antrim, were convicted by a jury for one attack on Mary Reid.
They later admitted a second attack when she was pregnant in January 2012.
They also admitted other attacks, with Paul Baxter admitting assaulting a 58-year-old woman who was seriously ill.
At Antrim Crown Court on Friday, the Feystown farmers were sentenced for three separate incidents involving assaults against five people who were either their neighbours or linked to their neighbours.
Ms Reid was first attacked in April 2011, shortly after giving birth to a daughter.
In August that year Paul Baxter attacked another neighbour Mary Mulvenna who has since died of an unrelated illness.
All three men later attacked Mrs Mulvenna's son, Desmond.