Derry killer Greatbanks jailed for hammer attack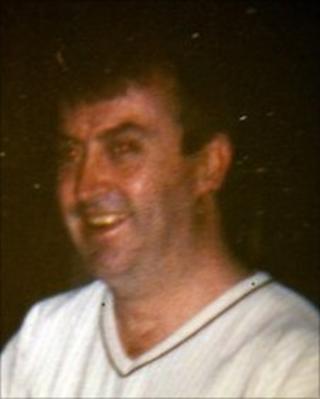 A man has been told he will serve a minimum of sixteen years in jail for the murder of a Londonderry man.
Paddy Harkin, 49, was beaten to death with a hammer in his flat in Bayview Terrace in February 2011. He died from head injuries.
Paul Greatbanks, 48, whose address was given as Maghaberry Prison, had pleaded guilty to the murder.
He also admitted trying to kill Letterkenny man Paul Mythen in the same incident.
Mr Mythen was left permanently disabled.
Greatbanks, who is originally from Kent in England, was sentenced to 15 years in prison with a further six on licence for the attempted murder of Mr Mythen.
Mr Justice Horner told Greatbanks the photographs he had seen of the incident "demonstrate acts of unspeakable brutality" on his part.
He also told Greatbanks that both his victims "were entirely innocent men who did nothing to deserve that happened to them".
"The defendant bears full responsibility for these violent and vicious attacks resulting in the deceased's death and Paul Mythen's profound physical and mental incapacity," said the judge.
"Effectively two innocent, decent men have had their lives, in one case ended and in the other case destroyed, by the defendant."