Tina Wardlow: Man arrested over 1993 murder released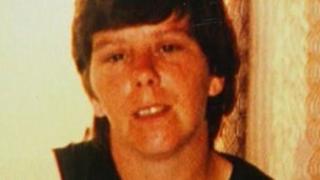 A 50-year-old man arrested in connection with the murder of a woman in Belfast more than 20 years ago has been released without charge.
Police have been making renewed inquiries into the murder of Tina Wardlow, 32, who was found strangled at Majestic Drive in south Belfast on 29 January 1993.
Ms Wardlow was a mother of four from Bryansford Place in east Belfast.
The man had been arrested in County Londonderry on Tuesday morning.