Communications problem at NI ambulance service resolved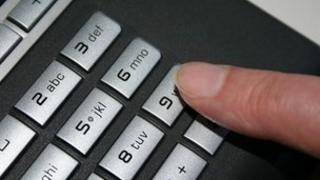 The Northern Ireland Ambulance Service is able to receive calls again, after a major breakdown in its communications network on Saturday night.
For more than three hours, all of its calls were diverted to ambulance staff in Scotland, who then contacted NIAS workers via their mobile phones.
It is understood the problem began at about 19:30 GMT and all NIAS telephone land lines and computers were affected.
The issue was resolved shortly after 22:40 GMT.
NIAS spokesman John McPoland told the BBC that a back-up electricity generator had failed.
"We do check our generators on a regular basis and we need to know why they failed on Friday," he said.
"There were delays of minutes but no major impact on call-outs."
Mr McPoland said using the ambulance service in Scotland has been a long established contingency plan.
"It's part of a buddy-system and works both ways, about two years ago we were called on to do the same for them," he said.
"Additionally, any calls that didn't get through to Scotland would have gone through to the PSNI call centre."
There have been problems with the electricity network across Northern Ireland due to heavy snow and strong winds.
Thousands of customers across eastern and northern areas have been without power since Friday.
BT also said in a statement that weather conditions had caused "considerable damage" to its network.