Judge 'minded to quash' A5 decision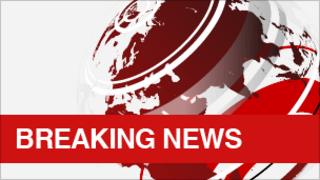 A High Court judge has said he is minded to quash the regional development minister's decision to proceed with the A5 dual carriageway.
The A5 scheme forms part of a proposed key cross-border business route linking Dublin and north west Northern Ireland.
Mr Justice Stephens rejected the overwhelming majority of the applicant's grounds of challenge for those opposing the scheme.
However he upheld one of the grounds of appeal.
That was that appropriate assessment under the Habitats Directive should have been, but had not been, carried out.
On that basis, the judge indicated that he was minded to quash the minister's decision to begin constructing the dual carriageway.
However, he has given the department until Wednesday 20 March to make further submissions on whether they were in breach of the Habitats Directive.
Farmers, businessmen and landowners joined together under the Alternative A5 Alliance grouping in a legal challenge to the planned stretch of dual carriageway between Londonderry and Aughnacloy, County Tyrone.
Uncertainty now surrounds the overall project after the Irish government downgraded funding due to its tough economic circumstances.
Judicial review proceedings centred on the decision to press ahead with two sections of the route, for which the Northern Ireland Executive has approved £280m.
Work on the dual carriageway has been put on hold due to the legal intervention.