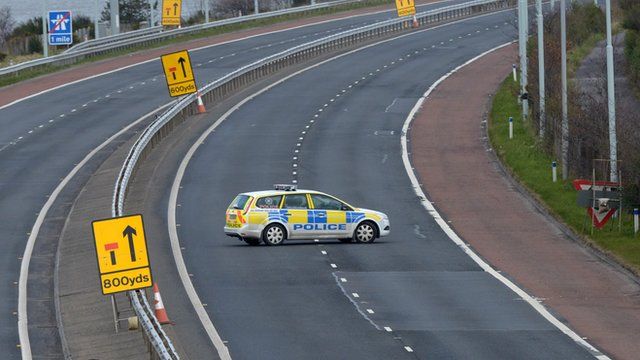 NI bomb was 'intended to kill'
11 March 2013 Last updated at 14:25 GMT
Police say the bomb attack on officers in north Belfast was a "sophisticated device with the intent to kill."
Three officers were responding to a call on Duncrue pathway about 21:00 GMT on Saturday when it exploded nearby.
Detective Chief Inspector Karen Baxter said the bomb was left in a place where officers or the public could have been killed.
"Had this device exploded as intended we would've had fatalities this morning," she said.
Chris Page reports for BBC Newsline.