Facebook teen can use site after father fails to block her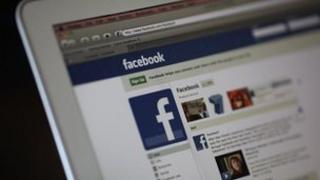 The father of a schoolgirl who posted sexually inappropriate photos on Facebook has failed in a legal bid to have her blocked from using the site.
A High Court judge in Belfast ruled there was no effective way to ensure the 13-year-old did not gain access.
He refused an application for an interim injunction.
But Facebook's claim to be powerless to stop the unnamed girl using the site will be probed further in other legal action, he said.
The social media giant also faces legal action over claims the girl used the site to have "sexualised contact" with men.
Referring to the company's defence to the application for an interim injunction, Mr Justice McCloskey said: "It has created something of a monster which it alleges it cannot control.
Restrained
"This policy of impotence will be subjected to intense judicial scrutiny. Not least because the proceedings involve a child."
Under Facebook's policy, no-one under 13 is allowed to be a member but lawyers for her father claim its open registration system allows children to log-in and that could put them at risk from paedophiles.
The girl, who is subject to a care order, has reportedly posted suggestive images of herself on the site since she was 12.
She has used up to four different accounts on the site and been in exchanges with a man who is restrained from any contact with her.
The girl's father sought an injunction compelling Facebook to take all necessary steps to prevent her using the site or publishing images on it.
It was claimed in his action that the the girl's privacy had been breached and that her highly sexualised contact with men on the site was degrading, abusive and harassing.
The open registration system is flawed because 13-year-olds cannot enter a contract or legally consent to their data being used, it was argued.
Risk
Ruling on the injunction application, Mr Justice McCloskey noted the huge numbers on Facebook.
He held that the application was misconceived and incapable of effective supervision or enforcement.
"The injunction is simply not viable since the plaintiff could conceivably disguise her true identity under millions of guises," the judge said.
He also pointed out there was no evidence that any material that could expose the girl to risk has been published since the summer of 2012.
Mr Justice McCloskey said that his determination "is not to be construed as an endorsement of Facebook's defence or acceptance of its policy of impotence".
A full hearing of the legal action, which has also been taken against a number of public authorities, is due to take place later this year.