Private service for patients has a public cost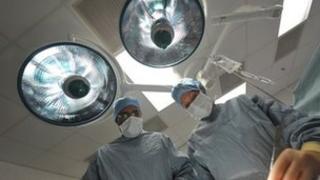 It is hard to argue against patients being seen quickly.
But as patients are directed away from the NHS and into the private sector, it raises questions about how the health service is being run.
Never has the health service been under so much public scrutiny about how it is spending money.
In a climate of austerity, it is can be difficult to understand why public funds are being spent on private clinics - especially when a majority of consultants in Northern Ireland are working across both sectors.
There are arguments for and against the system.
Using the private sector means mothers, fathers and grandparents are seen more quickly.
They are having hip and knee operations done sooner, those with skin problems are getting to see a dermatologist within one month as opposed to 10. So what is the problem?
Well, for one, it costs more to treat a patient privately.
Paying consultant fees as well as travel and accommodation expenses all adds up. With the health coffers low, how can the spending be justified?
Targets
According to the health trusts, they use the independent sector when "authorised by the Health and Social Care Board, to enable patients to be assessed and treated within agreed waiting times and when the number of patients waiting exceeds the trusts' clinical capacity to see and treat".
In plain language that means when they need to meet government targets.
Despite being threatened with financial penalties for failing to meet those targets, none of the health trusts has ever been fined.
In a culture driven by targets, some health professionals argue that by trying to hit those targets we are missing the point.
Why not use that money to build on the NHS and to employ more doctors and consultants so they can see patients within the system, they ask.
That would mean patients living in Moy would not have to travel to a clinic in Mullingar.
As one elderly woman told me, she had to get two buses, a train and then a taxi to get to a private clinic. The same procedure five years ago was performed in her local hospital.
Less use of the private sector might also mean clinicians are more productive while working on NHS time.
It is well documented that a consultant sees twice the number of patients working in the private sector than they see in an NHS environment.