Ballymena firm Patton owed £60m to 1,000 creditors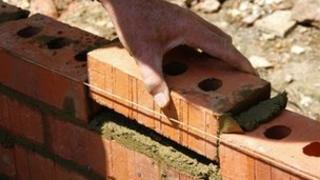 It has emerged that more than 1,000 companies or individuals are owed money following the collapse of the County Antrim-based Patton construction group.
Three Northern Ireland firms have lost around £1m each.
The publication of the list of creditors reveals the full extent of the impact the Patton collapse has had across the UK and the Irish Republic.
It shows that around 1,000 companies or individuals are owed a total of almost £60m.
The largest unsecured creditor is the Bank of Ireland which stands to lose more than £10m.
Three Northern Ireland companies are owed around £1m each and an individual businessman is owed more than £1.7m.
One of the the largest creditors is Revenue and Customs who are owed more than £3m.
The Ballymena construction firm was placed into administration in November 2012 with the loss of around 300 jobs.
The administrator has already stated that none of the unsecured creditors will get the money they are owed.