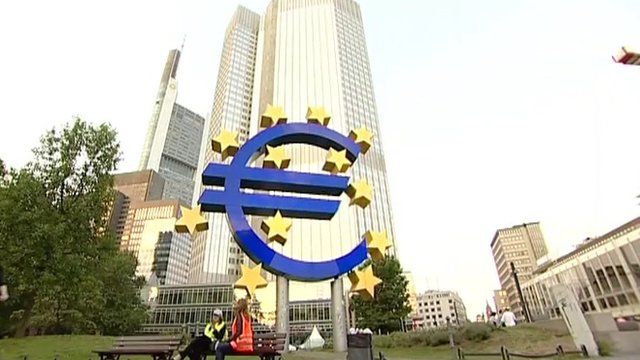 Taoiseach hails debt deal as historic step for Ireland
7 February 2013 Last updated at 19:30 GMT
The Republic of Ireland has reached agreement with the European Central Bank (ECB) to ease the 28bn euro (£24bn) bank debt burden from the nationalisation of Anglo Irish Bank.
Taoiseach Enda Kenny said it was "an historic step" on Ireland's road to financial recovery.
Ireland has until 2038 to make its first payment. The average interest rate will drop from 8% to just over 3%.
BBC Newsline's business and economics editor Jim Fitzpatrick reports.