Tiffen Developments and S&F Properties go in administration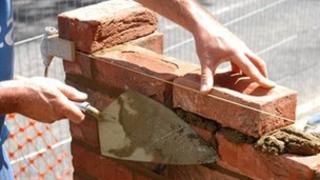 A house building firm based in Dungannon, County Tyrone, has been placed into administration.
Tiffen Developments, which had its registered office at Bovean Road, operated mainly in mid-Ulster.
Its most recent developments included Riverglade Manor in Lurgan and Bachelors Avenue in Portadown, County Armagh.
S&F Properties, a company related to Tiffen Developments, is also in administration.
Mortgages filed at Companies House suggest that S&F Properties invested in commercial properties in GB.
According to both firms' last sets of accounts, filed in 2011, they owed the Ulster Bank a combined £4.5m and had assets of £5.8m.
A note in the accounts of Tiffen Developments stated that it was relying on the support of the bank to continue trading.
The owner of the firm, John Curran, has interests in a number of other property businesses which are unaffected by the administration.
The Northern Ireland housing market has struggled to emerge from a deep recession.
Prices are still falling in places and sales volumes remain low.
Banks are continuing to work through their property loan books and a steady stream of firms have been placed into administration or receivership.