Train wi-fi being used by 15% of passengers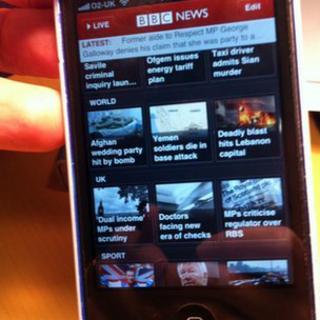 About 15% of passengers on trains in Northern Ireland are using its free wi-fi, the company has said.
Public transport firm Translink rolled out the service on trains in September and also on its Goldline bus service.
Since then there have been more than 250,000 user sessions on trains and 85,658 sessions on the Goldline service.
The company has spent more than £700,000 providing the service, which it hopes will help attract new passengers.
Sessions are not the same as actual users - if a person were to make two journeys in a day and log on every time that would amount to two sessions.
Translink said that passengers were "embracing" the service with the average data volume per session, or what is downloaded or sent, at 7.5MB on trains and 6.4MB for the bus.
About 80% of the devices being used are smart phones with the remainder laptops and tablets.
The firm is to launch free wi-fi on its cross-border Enterprise train service in early December.
A spokesperson said there was an increase in the use of smart phones to access web services.
"Over 45% of passengers who are accessing our website are doing so by smart phone," she said.
"Prior to the launch of our recently launched mobile website this equalled 30%.
"Tablets are still relatively low in comparison with smart phones but their usage is increasing and will continue to do so as there are becoming increasingly popular."
By comparison last week Irish Rail passed a million unique sessions on its free wi-fi service.
It plans to install the technology on the Dublin DART rapid transit service before the end of the year.