Sentence suspended in Portstewart Legion case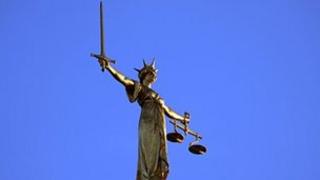 A former soldier has admitted taking more than £13,000 from the British Legion Club where he was treasurer.
Michael Joseph Curtis, 49, of Convention Avenue, Portstewart, was sentenced at Antrim Crown Court to 18 months suspended for two years.
The judge said she was suspending Curtis's sentence because he had repaid the money and pleaded guilty.
Curtis admitted seven charges of fraud and false accounting from May 2008 to December 2009 at the club.
A Crown lawyer said that in February 2010 Curtis had confessed to the chairman and full board of the Legion that he had cashed cheques totalling £13,509.
The lawyer said that when interviewed by police, Curtis made a full admission and had provided detectives with a written statement which they used as part of their investigation.
Unable to work
A defence lawyer said Curtis had been treasurer of his local branch for three years, a position he had not sought, but had been asked to take on.
The lawyer said that shortly after Curtis bought a house in 2008, his wife took ill and was unable to work for a time and bills began to mount and he feared he would not be able to meet his mortgage repayments.
"That is where the temptation arose to take money," the defence lawyer said.
Judge Corinne Philpott said it was clear Curtis did not want the responsibility of being a treasurer, but took on the position which he then found all too easy to abuse.
Organisation cheques, said the judge, often had to be counter-signed to prevent this type of fraud happening, and therefore should not be signed in advance by anyone.
Judge Philpott however added that by his admission and the way he had dealt with the case, Curtis had lightened the stress and trouble for the membership of his Legion branch.