Comber Mill developer WAD Developments in administration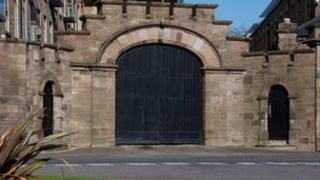 A property company which converted Comber Mill into a development of luxury apartments and houses has been placed into administration.
The Mill Village is a gated development with its own swimming pool and sauna.
It was built by WAD Developments (2007), a company controlled by local businessman Graham Wright.
WAD's last set of accounts, for the year ending August 2010, show that it owed Bank of Scotland Ireland more than £7m.
The firm made a loss of £639,000 in that year and its liabilities exceeded its assets by more than £3m.
A note from the firm's auditors said there were doubts about the company's ability to continue as a going concern.
The directors stated at that time that they were "hopeful that the property market will pick up in the future".
However, the Northern Ireland property market has continued on a relentless downward path since then.
The directors also stated their belief that the ultimate realisable valuable of unsold apartments and undeveloped parts of the site would be £12m. They added that "currently sales are slow".
The Northern Ireland housing market is in a deep recession - prices are still falling, demand is far below its peak and banks are imposing tough lending criteria.
Strangford assembly member David McNarry said the news was worrying for residents of Mill Village, some of whom he had recently met with.
"It is my hope that the owners/residents will be protected and minimally disrupted over this shock news," he said.
"There are about 75 completed units of cottages, townhouses and apartments in the converted Mill building (formally Andrews Mill) and new build blocks.
"The development was envisaged as a 250-unit village site."