Richard Huntingford is appointed new UTV chairman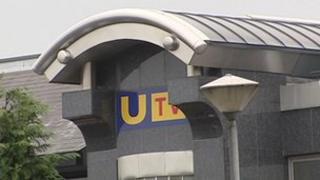 UTV has appointed Richard Huntingford as its new chairman.
Mr Huntingford was previously a chief executive of Chrysalis plc and executive chairman of Virgin Radio.
The former chairman of UTV, John B McGuckian, resigned as a director in February after other board members said his independence had been compromised.
Helen Kirkpatrick has stepped down as interim chairman of UTV, but will remain as a non-executive director.
She said Mr Huntingford had "enjoyed a highly distinguished career in the media sector and has extensive plc board experience".
"We look forward to the additional perspective he will be able to bring to the UTV Group going forward," she said.
"On behalf of the board I would like to welcome Richard to UTV and wish him every success with the group."
Mr Huntingford said he was delighted to have been given such an "exciting opportunity".
UTV is the ITV franchise holder in Northern Ireland and also has a large radio business. It is valued at almost £130m.