Belfast International Airport power supply restored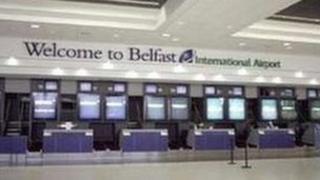 The electricity supply at Belfast International Airport has been restored following a power cut on Wednesday.
An airport spokesman said the systems were all now functioning normally and only minor knock-on delays were anticipated.
He said airport authorities apologised for the inconvenience caused by the disruption and asked passengers to arrive promptly for departing flights.
The spokesman said the power cut had caused slight delays at security gates.