Housing Executive maintenance audit alarming - Nelson McCausland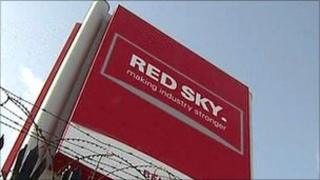 Social Development Minister Nelson McCausland has said the findings of an investigation into housing executive maintenance contracts are "alarming".
Mr McCausland commissioned the audit after the housing executive's contract with the Red Sky maintenance company was terminated in 2011.
This followed claims of substandard work and financial irregularities.
The minister said the audit revealed the issues that arose with Red Sky were "present with a number of contractors".
"These are major, major, extremely expensive contracts," Mr McCausland told the assembly.
He said he had serious concerns about the "effective and timely implementation" by the housing executive of recommendations made by a 2010 governance review.
He said his permanent secretary had met the chief executive and chairman of the housing executive to discuss concerns about contract management and he would be raising the matter with the chairman at a forthcoming performance review meeting.
Mr McCausland said he was particularly concerned about assurances given to him by the Northern Ireland Housing Executive (NIHE) chairman and acting-chief executive regarding contractors other than Red Sky at a meeting in 2011