Diabetes awareness week to be launched at Stormont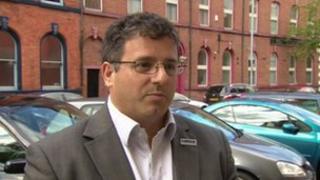 A diabetes awareness week is being launched at Stormont later on Monday.
A number of MLAs, healthcare professionals and people with diabetes will be at the launch.
More than people 75,000 people, including 1,000 children, suffer from the disease in Northern Ireland.
Ian Foster, national director for Diabetes in Northern Ireland, said badly managed diabetes could lead to strokes, kidney failure and blindness.
He said that there were more than 200 amputations because of diabetes in Northern Ireland in 2011, 80% of which were preventable.
"We want people to be aware of how they can prevent themselves getting diabetes, to be aware of their risk factors, their lifestyle and their family history," he added.
"Its also for people who have diabetes on how important self management is to avoiding its devastating complications."