Alasdair McDonnell says SDLP to consult lawyers over Girdwood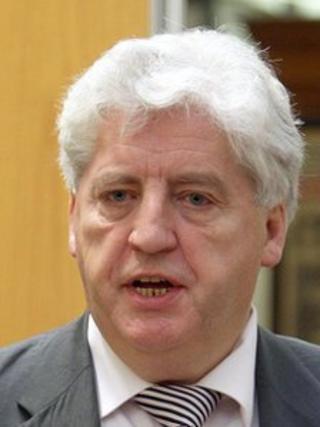 SDLP leader Alasdair McDonnell has said his his party will be consulting the Equality Commission and lawyers over the development of Girdwood Barracks.
He warned his party will not accept the redevelopment deal unless there are 220 houses built.
He said that number of houses must be built on the site to meet housing need in north Belfast.
He said that when the DSD ministry passed from the SDLP in May 2011, plans were well advanced to build the houses.
"We had the site, we had the money, design work was undertaken and a Housing Association was preparing a planning application," he said.
"Above all, the plan had at its heart the core principle of building 220 homes in an area of acute need."
Fair
"Of course, the SDLP wants to see the wider development and regeneration of the Girdwood site but progress on regeneration must not be at the price of fair housing and housing need," he added.
"As a party and in government, this has been our standard. That is why housing need was so central when both Margaret Ritchie and Alex Attwood were Housing Ministers.
"That was why £100m was committed to the Village area after years of neglect. That is why 220 houses are required at Girdwood - housing on the basis of real need and not creed."
Dr McDonnell claimed there was a "growing belief" of a deal between the DUP and Sinn Féin.
"How else can Peter Robinson's about-turn on the Maze be explained, moving from opposing 'a shrine to the IRA' to promoting 'a Mecca for tourists'?
"How else can Sinn Fein's abandonment of the principle of meeting housing need be reconciled with their long trumpeted support for 220 houses on the Girdwood site?"